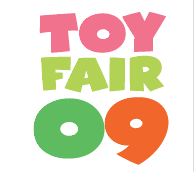 More News from Toyfair: this time from the G.I. Joe side. Here's what Hisstank.com is saying from the presentation
new 25th/Modern Era figures: B.A.T. (possibly the battle damage one we saw last year), Recondo, Chuckles, Hit & Run, Outback, Dr. Mindbender, Range Viper, Alley Viper, Night Viper, Strato Viper, Wet Suit & Altitude http://toynewsi.com/index.php?itemid=14092
The figures in question will be part of a 7 pack to be released later. Here's the breakdown of each pack:
+Assault On Cobra Island: Outback, Hit & Run, Chuckles, Recondo, Wetsuit, Zap and SPC Altitude.
+Defense Of Cobra Island: Alley Viper, Bat, Dr. Mindbender, Lampreys, Night Creeper, Range Viper and Stratos Viper.
Rise of Cobra figures:
Wave 2 will consist of: Unmasked Storm Shadow, Duke in Black Suit (ether an accelerator suit or his regular black garb), Deep Six, & Snake Eyes w/Trenchcoat & Timber!
A Cobra Gunship was shown. This helicopter is part of the bravo vehicle assortment.
The Night Raven has a fold-up handle, comes with Strato-Viper(listed as Air Viper), and has traditional box art packaging. The PIT will have 84 pegs for figures to stand on, comes in a 2ft high x 3ft wide box, has traditional box art packaging as well as TONS of fan nods!
http://photos.yojoe.com/showgallery.php?cat=625
Yojoe.com has a gallery set up for toy fair, check back preiodicaly for pictures.
http://www.gijoeclub.com/toyfair09/
The official G.I. Joe club has pictures from the Rise of the Cobra line, including our first look at movie Snake-Eyes in 3.75in form
http://toynewsi.com/index.php?itemid=14105
toynews international has the G.I. Joe Presentation up for listening if your interested.
Comments
comments