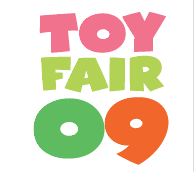 hey folks! we got our first new pictures and info from the Transformers Revenge of the Fallen and Transformers Animated direct from Hasbro.
http://www.transformersclub.com/toyfair09/TFmainline09.html
-this is from the official Transformers club website and it shows off many press pictures from Hasbro. http://www.seibertron.com/transformers/news/transformers-news-from-toyfare/15175/
-This is a general rundown of what went down at The Transformers presentation today. The Highlights include: -Transformers Animated Season 3 to start in March. -a repaint animated soundwave -nearly all the ROTF Devistaor pieces will be voyager class and a gift set will be released later at a $100 dollar price point. http://www.transformersclub.com/toyfair09/TFkids09.html
-Hasbro has posted pictures from their kids lines such as Robot Heroes, Fast Action Battlers, Roleplaying items and the new Gravity Bots line.
http://tformers.com/transformers-toy-fair-2009-animated-arcee-electrostatic-soundwave-s3-hits-tv-in-march/10982/news.html
Tformers.com has pictures of the repainted Soundwave and the new Arcee figure. http://www.tfw2005.com/transformers-news/transformers-movie-toys–products-30/more-high-res-rotf-images-from-hasbro-166812/ TFW2005 has some impressive high res pictures from the presentation yesterday.
Stay Tune to the Plastic Joint for more news and keep refreshing this post for more Transformers News from Toy Fair 2009
Comments
comments